Machine equipment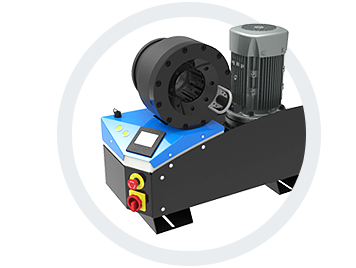 We can offer to the manufacturer of hydraulic hoses, complex machinery for hydraulic hose pressing. Ranging from the smallest hand presses up to large presses for series production. We supply machines by renowned French producer Techmaflex, or we can offer you machines from our own range.
If you are starting out with hose production we can help you select the right machine for your purposes. We can also advise you with the right base material to enable you to start immediate hose production.
Techmaflex machines
scrimping machines – manual, pneumatic and automatic
cutting machines
skiving machines
pressure testing machines
marking machines
special machines – perforating machines, machines for pipe cleaning, machines for coupling assembly
accessories – tables for swaging machines, ISD operating etc.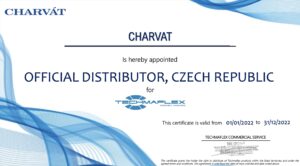 CHARVÁT machines
cutting machine P-32
skiving machine Z-32
ECKSTEIN machines
We supply Eckstein machines for scrimping low pressure ferrules UPS1, UPS2 and UPS3.
Documents to download
CHARVÁT Group s.r.o.
Zbraslavice 394
285 21 Zbraslavice
Czech Republic
ID: 27407667
VAT ID: CZ27407667
Phone No: +420 327 591 112
GSM: +420 606 646 415
Fax: +420 327 591 429
E-mail: charvat@charvat-chs.cz